New Walden Poster and notecards available for purchase!

These items can be purchased at Sun to Moon Gallery in Carrollton, TX
or by calling the Walden Woods Project at 1-800-554-3569 x703
Photographer Scot Miller will make a donation to the
Walden Woods Project for every poster and notecard sold.
24" x 30" Poster by Scot Miller $25.00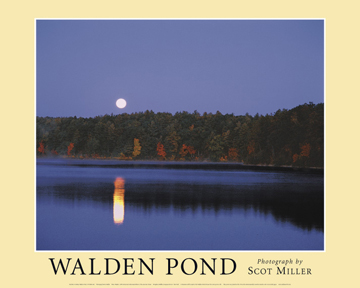 Walden note cards by Scot Miller:

Package of 8 cards (2 ea. of 4 designs) and envelopes $13.95
Individual notecards with envelope $2.00 each
Card size: 5" x 7"